Momnt enables your practice to help more patients get the care they want at the moment they need it. Receive your free demo and see how we can impact your business today.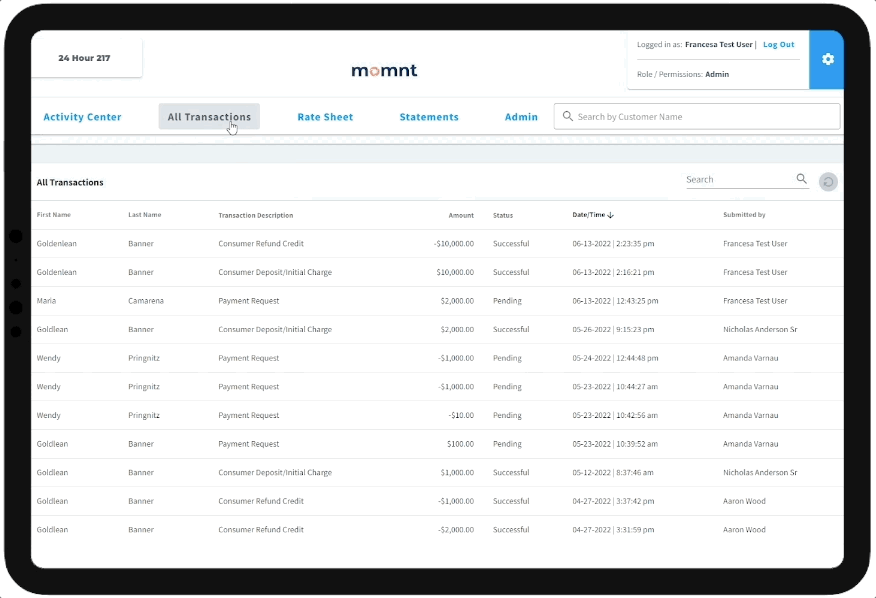 Why Practices Prefer Momnt

Simple & Fast
Our 100% digital process enables you to transact with your patients quickly and easily with no paperwork. The application and transaction process is as simple as sending a text message!

Accurate Soft Credit Pulls
Our soft credit pulls are over 99% accurate, allowing Momnt to be your trusted first look in the patient financing process.

Large Credit Lines
Your patients can access up to $55k instantly for large treatment plans.

Quick Payments
Receive your funds quickly with Same-Day and Next-Day ACH.

Free Enrollment
There is no cost to get started with Momnt. Our merchant fees are very competitive with no hidden costs.

Best In Class Technology
Momnt is a sophisticated yet simple platform that is secure, user-friendly, and uses artificial intelligence and machine learning to prevent fraud and mitigate disputes.

Exclusivity
Momnt is not a credit card. Customers can only spend their Momnt-Approved funds with your practice.

Unrivaled Support
We have dedicated teams to support both your practice and your patients and have extended merchant support hours from 8 am - 11 pm ET M-F.

Soft Credit Pulls
Our soft credit pulls deliver pre-qualified offers at no risk. Your patient can view their offers instantly with no impact on their credit scores.

Attractive Loans
Practices can offer patients multiple loans that fit both business and patient needs. Qualified borrowers can choose from options such as no payments/no interest plans, low interest, and deferred interest.

Simple & Fast
Our application process is simple and easy to understand. Your patients will receive instant decisions and won't have to wait around for approvals.



Large Credit Lines
Patients can afford large treatment plans with loans up to $55k.
Dental

Cosmetic Surgery

Audiology

Vision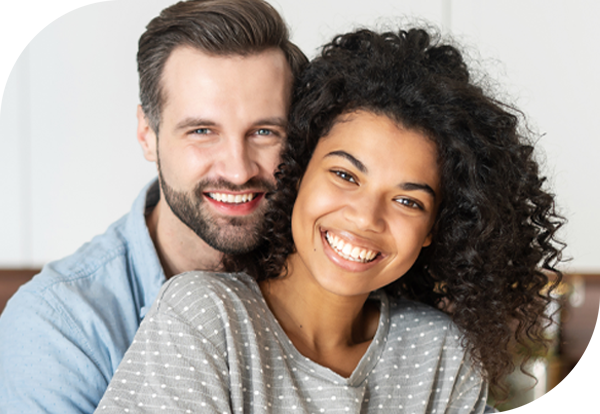 Why should I offer promotional financing?
Promotional financing is a powerful tool that allows your patients to pay for the healthcare they want at the moment they need it. Offering financing options to your patients can help to boost your sales volume, and increase customer loyalty.
How do my patients pay me?
When you are ready to charge a patient, log in to your Momnt portal, select the patient's name and enter the amount requested. A text message will be sent to that patient allowing them to approve the request. Once approved, funds will deposit into your bank account.
Where can patients use funds from their loan?
All financing through Momnt is closed-loop, which means the patient is only able to use funds at the business they applied with. This protects your business from offering financing to someone that may use the funds elsewhere.
What sized loans can be offered through Momnt?
Momnt offers over 30 loan products with credit limits from $3,100 to $55,000, APRs from 0.00% to 23.99%, and terms from 24 to 120 months. These products are all unsecured, closed-end, installment loans and subject to credit approval. Loans are made by participating lenders.
How is Momnt different?
Simply put, no other platform is easier to use for you, or your customers. With soft credit pulls, your patients can shop worry-free. With closed-loop funding, your patient can only transact with you. With Same-Day and Next-Day ACH, you see payments quickly.
Momnt has been a wonderful addition for our full arch financing. Their fixed payment plan allows a patient to have a feasible monthly payment with a very low interest rate. I've only been using them for a couple weeks and I have already financed over 100K in loans! I would definitely recommend their platform to an office who puts its patient's best interest first!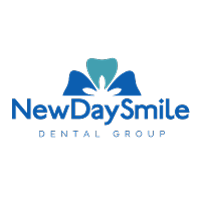 New Day Smile Finance Manager
Send Loan
Application
Send your customer a loan
application from any
internet-enabled device.
Customer
Shops Offers
After submitting a short
digital application, your
customer can see financing
offers within moments.
You Get Paid
Instant Application approval
and funding lets you request
immediate payment from
your device.
That's it!
Momnt is fast and simple, start sending loan apps today!
Momnt enables your practice to help more patients get the care they want at the moment they need it. Receive your free demo and see how we can impact your business today.