Home Improvement Financing
You Start The Deal, We'll Help You Close It
Momnt enables your business to close more deals by removing friction for you and your homeowners at the moment project financing is needed. Get your free demo to see Momnt in action.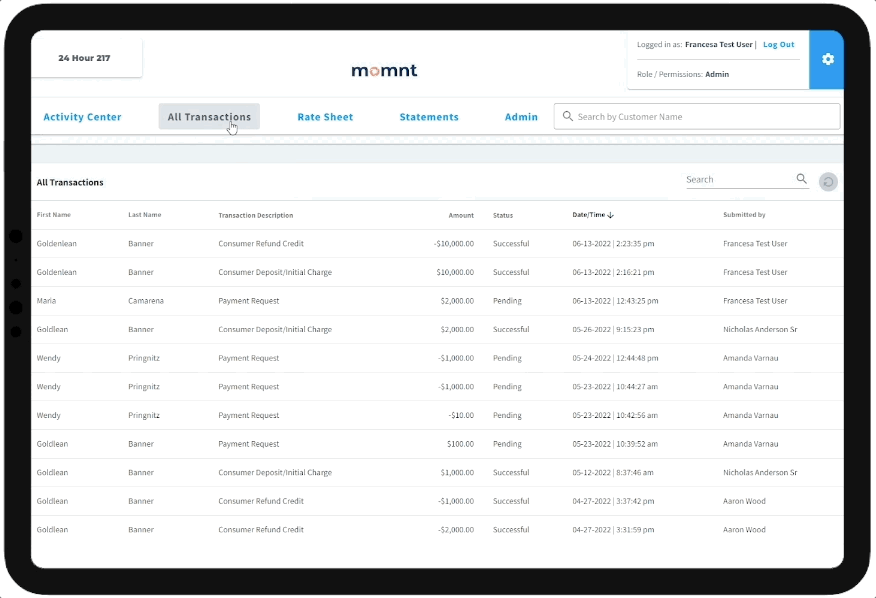 How Contractors Win with Momnt

Ease of Use
Our 100% digital platform makes transacting incredibly simple. Text your client an app while on the job site.

Same-Day and Next-Day ACH
Receive your funds quickly with Same-Day and Next-Day ACH.

Flexible Staged Funding
Have flexible funding to meet your cash flow and project needs.

Offer Codes -

Only with Momnt
Tailor your finance product offering to your individual products and services.

No Stipulations
No proof of homeownership, income, or job completion certificates is required.

Attractive Dealer fees
We save merchants on average 10-50% on their dealer fees.

Closed-Loop Financing
Customers can only spend their Momnt-Approved funds with you.

Extended Support Hours
Our team is here for you Monday through Friday from 8 am to 11 pm ET.
How Homeowners Win with Momnt

Soft Credit Pulls
Momnt does an initial soft-pull of credit, allowing your customers to shop prequalified offers worry-free.

True Multi-rate Offer
Select from 30+ products in four categories: same as cash, fixed payments, fixed rates, and zero interest. Your customers can choose the right loan product for their needs.

Simple & Fast
The completely digital application is simple and processes instantly, so you can select the right loan product that best suits your needs.

Homeowners Control Their Data
Your homeowner remains in control of their private information by completing the loan application on their personal device.
Industries That Win With Momnt
Windows & Doors

Roofing

Kitchen & Bath

HVAC

Siding

General Contractors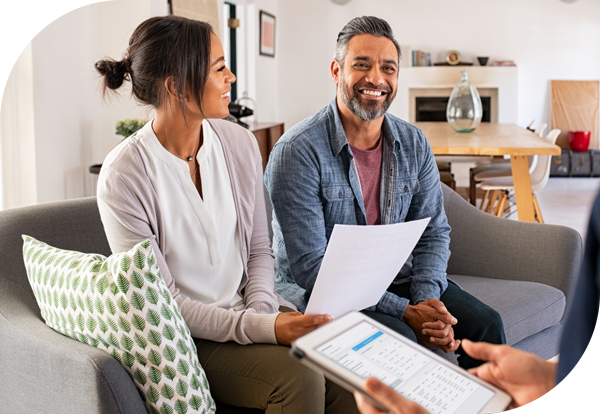 Why should I offer promotional financing?
Promotional financing is a powerful tool that allows your customers to pay for unexpected expenses on their homes, or to afford larger planned projects. Offering financing options to your customers can help to boost your sales volume, increase customer loyalty, provide upsell opportunities, and give you access to customers at their point of need.
How do my customers pay me?
When you are ready to charge a customer, log in to your Momnt portal, select the customer's name and enter the amount requested. A text message will be sent to that customer allowing them to approve the request. Once approved, funds will deposit into your bank account.
Where can customers use funds from their loan?
All financing through Momnt is closed-loop, which means the customer is only able to use funds at the business they applied with. This protects your business from offering financing to someone that may use the funds elsewhere.
Why are Momnt's products better than alternatives?
Cash - Increase your customer's purchasing power, even those who might choose to pay in cash will consider increasing project size with Same-As-Cash offers.
Credit Card - Credit limits available through credit cards may not be high enough to cover a full project. Rates tend to be higher, and there are no promotional windows available.
HELOC - Using a bank to get a HELOC involves a lengthy underwriting process with origination fees and higher rates, and requires the home to be used as collateral.
What sized loans can be offered through Momnt?
Momnt offers over 30 loan products with credit limits from $3,100 to $55,000, APRs from 0.00% to 23.99%, and terms from 24 to 120 months. These products are all unsecured, closed-end, installment loans and subject to credit approval. Loans are made by participating lenders.
How is Momnt different?
Simply put, no other platform is easier to use for you, or your customers. With soft credit pulls, your customers can shop worry-free. With closed-loop funding, your customer can only transact with you, no quote shopping! With staged funding capability, you have the tools you need to control your cash flow.
Windows & Doors Contractor
A busy Windows and Doors contractor completing 70-90 jobs per month in Florida. By using Momnt, they are getting paid faster with same-day ACH, increasing their deal size, and improving their cash flow with our flexible staged funding.
Increase To Average Deal Size

Using Momnt has been a game-changer for our company. We have increased our financed deal size by 69%. Our sales reps love Momnt because they can get paid faster with Momnt's unlimited staged funding combined with the same-day payments.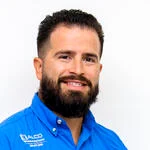 Windows & Doors Contractor
Send Loan
Application
Send your customer a loan
application from any
internet-enabled device.
Customer
Shops Offers
After submitting a short
digital application, your
customer can see financing
offers within moments.
You Get Paid
Instant Application approval
and funding lets you request
immediate payment from
your device.
That's it!
Momnt is fast and simple, start sending loan apps today!
Home Improvement Financing
Momnt enables your business to close more deals by removing friction for you and your homeowners at the moment project financing is needed. Get your free demo to see Momnt in action.